Ensorcelled princesses . . . a frog that speaks . . . a magical hind—Newbery Medal winner Robin McKinley opens a door into an enchanted world in this collection of original and retold fairy...
More...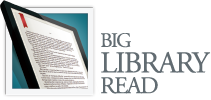 Available beginning midday June 9th through midday June 23rd (US EDT).
Note: Contains adult themes/language.